14.02.2018
FOCUS Business: DFA Bielefeld GmbH ist TOP Arbeitgeber im Mittelstand 2018
Erstmals hat FOCUS BUSINESS in Zusammenarbeit mit kununu.com die Auszeichnung "TOP Arbeitgeber Mittelstand 2018" im deutschsprachigen Raum vergeben. Die DFA Bielefeld GmbH hat direkt mit Platz 20 unter den mittelständischen Automobilzulieferern (DACH) überzeugt und platziert sich somit unter den 1.300 beliebtesten mittelständischen Arbeitgebern in Deutschland, Österreich und der Schweiz.
Focus-Business und das Marktforschungsunternehmen Media Market Insights (MMI) werteten rund 13.000 Datensätze mit mehr als 324.000 Arbeitgeber-Urteilen des Bewertungsportals Kununu aus. Berücksichtigt wurden Unternehmen mit mindestens elf und höchstens 500 Mitarbeitern. Um in die finale Auswahl zu kommen, mussten sie bestimmten Kriterien genügen – zum Beispiel auf Kununu mit 4,12 von 5 Punkten oder besser bewertet sein und eine Mindestanzahl an aktuellen Kununu-Bewertungen vorweisen.
Unter den 1300 Unternehmen sind nur 7 Firmen aus Bielefeld.
Vielen Dank an die Mitarbeiter und Bewerber, die uns so positiv bewertet haben, und alle, die zu diesem guten Ergebnis beigetragen haben.
01.03.2017
Akustik Modul System - Akustik in Räumen
Inzwischen hat die DFA ihre Akustik-, Material- und Verfahrenskompetenz genutzt, um das Akustikmodulsystem (AMS) zu entwickeln. Es handelt sich dabei um variabel einsetzbare Wandabsorber für Büros, Besprechungsräume, Kindergärten, Schulen etc.. Auch Stellwände und Schreibtischabschirmungen lassen sich hervorragend damit gestalten, da sie auch als Pinnwand einsetzbar sind. Die einzelnen Module werden üblicherweise mit Druckknöpfen befestigt. Daher sind ganze Applikationen leicht austausch- und veränderbar.
15.12.2016
Deutschkurs für Mitarbeiter bei DFA Bielefeld
Seit Mitte November nehmen 19 Mitarbeiter an einem hausinternen Deutschsprachkurs teil. Erfreulicherweise sind die Teilnehmer sehr motiviert und wissbegierig. Der Kurs findet vor, bzw. nach der Arbeitsschicht in den Räumen der DFA statt und hilft den Mitarbeitern ihr Deutsch zu verbessern und es bewusster zu nutzen. Da sich der Stand der Vorkenntnisse meist unterscheidet, wird sich gegenseitig beim Lernen geholfen und die Verständnisschwierigkeiten werden untereinander erläutert, was natürlich auch eine teambildende Komponente hat.
Die DFA Bielefeld freut sich sehr, dass der Kurs so gut angenommen wird, und dass sich dadurch die Kommunikation im Unternehmen weiter verbessert. Zunächst sind 60 Unterrichtseinheiten pro Mitarbeiter bis Winter 2017 geplant, eine Verlängerung und Ausweitung ist je nach Erfahrung möglich.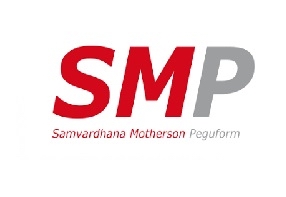 29-Jan-2016
First Serial Production for new PUR-Hotmelt- Production line PurReact®
After the successful development and the initial sampling process, the new PUR-Hotmelt-Production PurReact® has started the production. The Know-how of DFA Bielefeld is now transformed into a complete new product. A very special feature at the production from PurReact® is the adaptability and the good processability of the Hotmelt at the production machine from customers.
01-Sep-2015
DFA acquires 100% of the Golf VII bulkhead production
After only 5 months project time prior to Volkswagen's decision, the DFA Bielefeld takes over the production of the complete Golf dashboard insulation in Europe. In order to accomplish the task ahead, more modern, modular production capacities have been put into operation successfully. The DFA has once again proved its capacity to implement such projects professionally - in record time.
01-Aug-2015
DFA puts second meltblown system into operation
With the successful commissioning of the second equipment mid-2015 the DFA Bielefeld has doubled its production capacity for the product line SONOZORB B. In addition, further product improvements have been made regarding acoustic levels and flammability.
24-May-2015
DFA Bielefeld and Goslar set up joint subsidiary, the DFA US Inc. in Charlotte, North Carolina.
Founding the DFA US Inc. initially served the purpose of ensuring the successful production of Volkswagen's end wall insulation for the SUV Cross Blue in Chattanooga. The SOP will be carried out in December 2016. Modular plants will be built modeled on DFA Bielefeld's example and will then be transported to the US to be put into operation there by spring 2016. Project Partner here is UPC in Mt. Airy, North Carolina.
01-Aug-2014
DFA starts producing end wall insulation for the new VW Passat in THL technique
The official kickoff for the series production of the new VW Passat also started the series production of the end wall insulation in THL technique for the DFA Bielefeld. Ultramodern and energy-saving plants were put into operation for calendaering, thermoforming, foaming and cutting. Special emphasis was also placed on ergonomics and sustainability. Furthermore, the number of modular systems of DFA Bielefeld increased considerably.
12-Apr-2014
DFA opens trade office in Spain
By signing the cooperation agreement with Peracell SA, the DFA Bielefeld opens a sales representative near Barcelona. Joan Raventos and his highly motivated team supply the markets in Spain, Portugal and France for the DFA Bielefeld. First priority is the marketing of SONOZORB B, which is exclusively developed and produced by the DFA Bielefeld in Europe.
21-June-2013
DFA receives Volkswagen Group Award 2013
Dr. Christoph Freist personally received the coveted Volkswagen Group Award 2013 in the "Hidden Champions" category by Prof. Dr. Martin Winterkorn and Dr. Garcia Sanz. During the eulogy both, the excellent support at the of the VW Golf VII's start of series production, as well as the highly innovative THL technology, which will first be applied to the new Passat series, were equally mentioned. THL, short for Tailored Heavy Layer, describes a process by which heavy-layer thicknesses can be varied relatively inexpensively inside one component. It is based on the established heavy foil technique, which uses a component-specific calender roll. Thus, by using cost-effective materials and tools changeable thickness distribution can be obtained comparably simply. The corresponding weight loss here refers to realistic local acoustic phenomenons.
01-Dec-2013
DFA puts first melt-blown system for SONOZORB B absorbers in operation
The DFA Bielefeld has been cooperating successfully for some time with the company GDC Inc. Goshen, Indiana concerning manufacture of absorbers based on meltblown technology. While the process and material know-how for SONOZORB B comes from the DFA Bielefeld, the GDC as the owner of the trademark rights puts the brand name SONOZORB the DFA Bielefeld's disposal for Europe. Meanwhile, first orders for series production have been received by VW, so the series production of absorber in Polo, Sportsvan and Phaeton will start soon. By summer 2014, the VW Passat will have followed.